We concentrate on offering only a handful of services to ensure a high end experience at all times
---
We offer starlight headliner install with our special twinkle kit.
This comes with loads of different colours and effects to create unreal atmosphere in your vehicle. We offer different packages with our twinkle kit. You can add up to 2000 stars to one vehicle.
The starlight is hardwired to work with your ignition and can also be manually turned off and dimmed down. The starlights is controlled using a remote or phone APP. It has special effect to work with your music and custom modes to match your mood!
Please contact us for a custom package for you and we would be happy to help.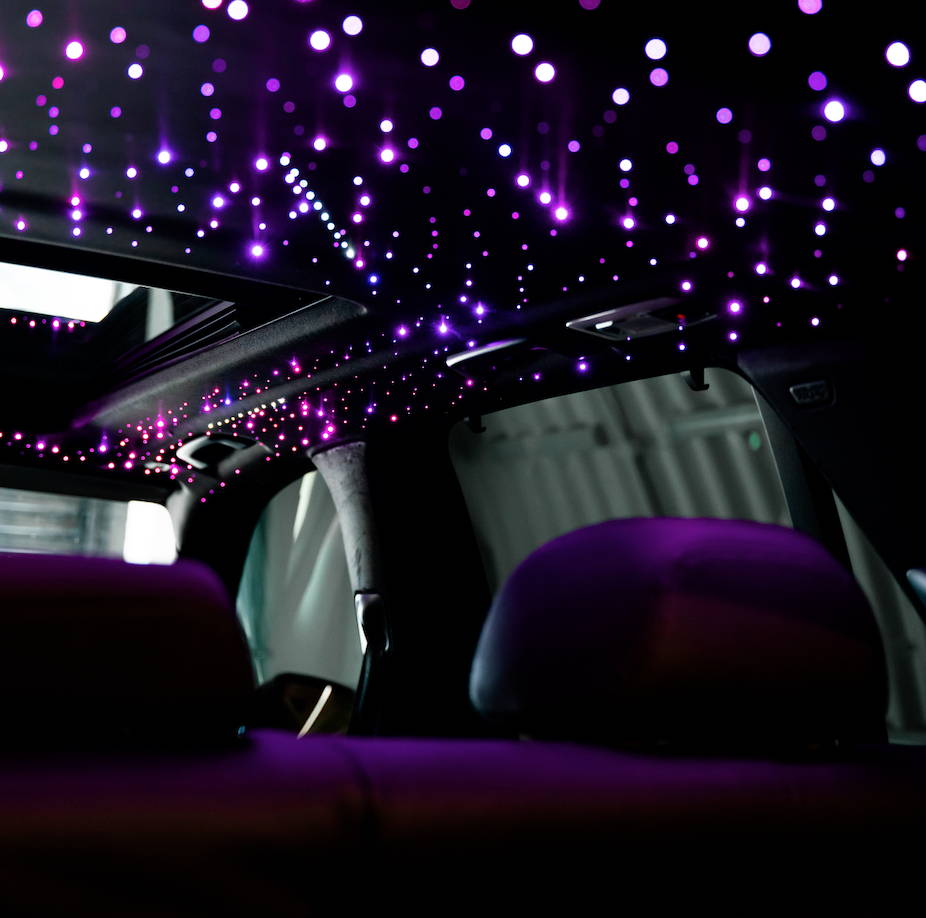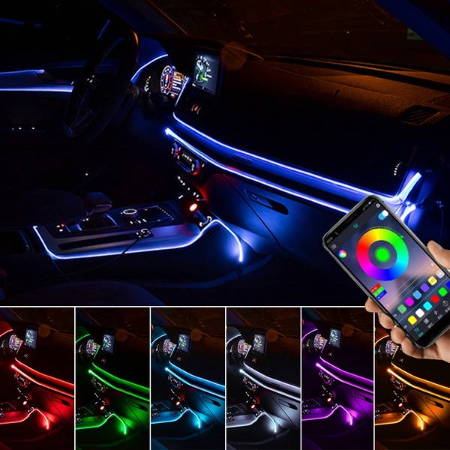 ---
Ambient Lightings package comes with the option of having 64 colours and is controlled via your mobile phone and a remote.  
6 Panels Of Ambient Lighting
4 Doors Or Coupe Rear Cards Included
Dashboard or Centre Console
4 Footwell Front & Back

All kits are hardwired, with 3 months guarantee
Bluetooth controlled via apps custom ambient lighting available on request and prices will vary depending on vehicle.
---
We now offer full vehicle conversions please contact us for more information!